Big Creek Connects on behalf of Cleveland Metroparks
FOR IMMEDIATE RELEASE
April 13, 2015
Cleveland Metroparks Improves Water Quality to Big Creek
Parma – Cleveland Metroparks recently initiated construction of a new amenity to the Fern Hill Picnic Area in Big Creek Reservation – a stormwater wetland. This unique landscape feature will improve water quality to Big Creek, a tributary of the Cuyahoga River. Prior to project installation, during rain events or following a major snow melt, untreated stormwater from residences off Hauserman Rd. discharged directly into Big Creek, taking with it salt and vehicle residue (motor oil, anti-freeze, transmission fluid, etc.), which resulted in increased runoff volumes and degraded water quality.
Identified through a stormwater retrofit inventory led by Big Creek Connects, the project site provides a great opportunity for environmental benefit as well as public outreach and education. The stormwater wetland project includes intercepting a storm sewer and redirecting a portion of runoff through a series of pools in the newly excavated wetland to capture the runoff and its pollutants.
"The existing All-Purpose Trail through Big Creek Reservation offers an excellent opportunity to inform park visitors about stormwater and the benefits of wetlands," explained Jennifer Grieser, Senior Natural Resource Manager for Cleveland Metroparks.
Parma originally received a grant from the Ohio Environmental Protection Agency under the provisions of the Surface Water Improvement Fund and the USEPA Great Lakes Restoration Initiative. The city then brought on Cleveland Metroparks to manage and implement the project. Originally slated for construction in 2014 the project was delayed by a lack of awardable bids. The Park District is committed to completing the grant funded project and has engaged its Site Construction crew to perform the earthwork. A contractor will acquire and install native plant material and volunteers will supplement these efforts in late May.
For more information, visit clevelandmetroparks.com or bigcreekconnects.org.
MEDIA CONTACT:
JENNIFER GRIESER
jmg2@clevelandmetroparks.com
(440) 253-2163
Learn more: FOBC - Fern Hill at bigcreekconnects.org/FernHill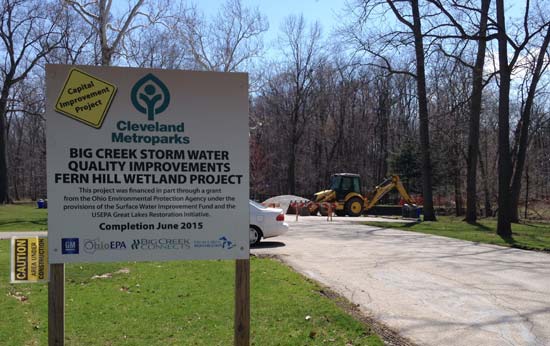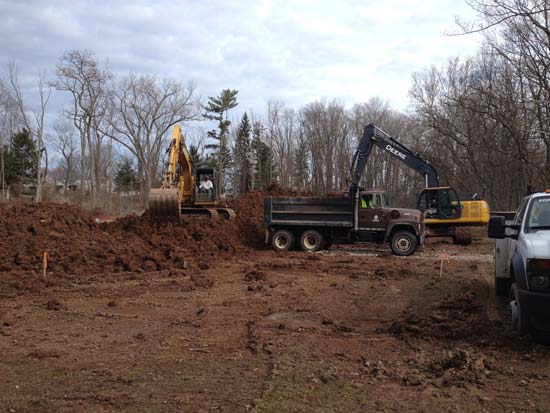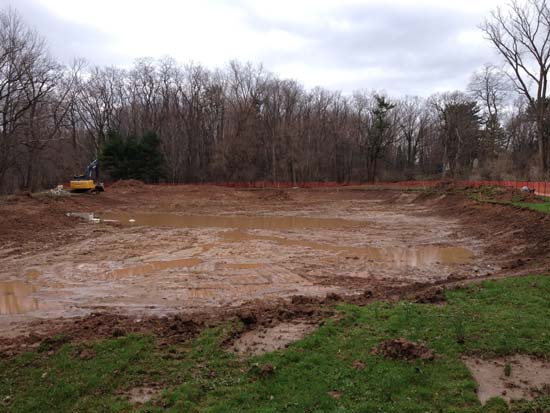 dd