Big Creek Connects / Friends of Big Creek > Conservation > Contributors
ALFRED PENKO CONSERVATION FUND CONTRIBUTORS
Friends of Big Creek would like to acknowledge our friends and supporters who have donated to our Conservation Fund. Their gifts have helped protect 3 acres of natural area in Big Creek's green corridor in the city of Brooklyn. Thank you for showing that you care about local conservation and that you value this special place!
Conservation Land donation
Benefactor ($1000 & more)
Cleveland Waterfront Coalition
Anne Brosnan & Dean Bredenbeck
Contributors ($100-249)
Anonymous
Holly Clemens
Tim Donovan
Lynne Dufenetz
The Erskine Fund
Bob Gardin
Hugo Gardin
Karen Gardin
Terry E. Greathouse
S.P. "Bud" Hessoun
Jim Kosarik
Jeff Lennartz
David McBean
William Monroe
Kenneth A. Moss
Rakauskas Architecture
Mary Ryan & Jim Quigley
David Roth
Mary Ellen Stasek
The Trust for Public Land
Tributes
In memory of Barbara E. Brennan by Parma City Council President Sean Brennan
In memory of James and Elinor Francis by Sean T. Francis
In memory of Dorothy J. Hessoun by S.P. "Bud" Hessoun
In honor of Alfred Penko by Mary Ellen Stasek & John Rakauskas
Friends (up to $99)
Harry W. Arnold
Helen V. Azusenis
Mayor Richard Balbier
Leonora Boergert
Mrs. Flo Brown
Mayor Mike Byrne, City of Parma Heights
Catherine Ciha & John Despins
Maria Dimengo
Lynette E. Filips
Joseph Germana
Salle Gresock
Jennifer Grieser
Sue Grodek
Al Guolo
Barbara Hermes
Richard and Carol M. Hudecek
John A. Jenkins
Louann R. Lauer
David M. and Pamela A. Lincheck
Mary Loftus
Steve McQuillin
Ann Pallotta Nagin
Charles and Ruthe Nezbeda and Family
Parma Area Morning Kiwanis Club
John Petcher
Anthony T. Petti
The Richissins
Shayna Sharpe
Linda Sperry
Joanna B. and Richard W. Thomson
Irene D. Toth
Alma Walter
Kristen Wilson
Anonymous
Anonymous
Anonymous
Anonymous
Tributes
In memory of Lawrence and Marie Dryer by Ruthe and Charles Nezbeda
In memory of Dorothy J. Hessoun by Jan Rybka
In memory of Nancy Lee Hixson by Greg Cznadel
In memory of John W. Keleciny by Bill and Doris Ruprecht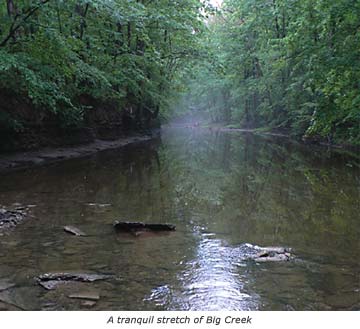 Event at Cleats Club Seat Grille, March 6, 2011
Thank you to everyone who attended this fundraiser.

Special thanks for the in-kind donations of Greg Cznadel, Patti Hjort, Brian Knall, Kim Knall, Ann Kuula, Dave McBean & Dennis Petro.