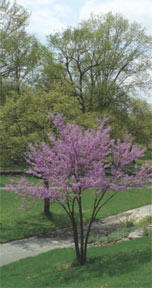 CONSERVE THE SPECIAL PLACES YOU LOVE AND VALUE
With over 5,000 acres of land in the U.S. being developed every day, all too often our special places disappear forever.
Our state does not rank high in open space per capita and our county is nearly "built-out." Yet we know the gifts undeveloped properties provide our communities: cleaner air and water, wildlife habitat, close access to nature, recreational opportunities and sheer scenic beauty. Preservation is not anti-economic development—preservation is apppropriate for some places while the better choice for other lands is development or redevelopment. Studies have shown that conserving open space in communities protects or enhances property values and retains or attracts businesses.
Help FOBC protect, enhance, preserve and restore lands in our Big Creek watershed.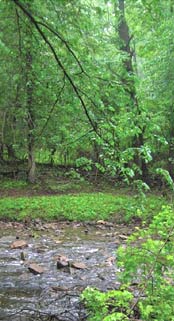 Friends of Big Creek is committed to preserving land to guarantee the permanent protection and proper management of areas having high intrinsic resource value, whose size, scarcity, location, or relationship to Big Creek, greenspace and recreational trails make them significant to the welfare of the watershed residents and whose vulnerability to permanent loss is real.
Friends of Big Creek works with residents, municipalities, non-profits, and local land trusts to ensure that valuable land resources throughout the watershed are protected.
We invite you and encourage you to help us in this work. Share your thoughts, ask a question, support our cause!

If you are a landowner and you are interested in preserving your property through a donation or conservation easement, contact us. We can answer your questions -- what is a conservation easement? how can I benefit from land conservation?
If you are able to support our effort with a financial contribution, donate now. No amount is too small to count. Our opportunities are fleeting. This is one of the best investments you can make for the future of our region. Your contribution is tax-deductible.
Suggested donation:


Friend – up to $99
Contributor – $100-249
Patron – $250-999
Benefactor – $1000 and more
CRUCIAL 3-ACRE NATURAL AREA ALONG BIG CREEK IN BROOKLYN
With your help FOBC has acquired a special area within the heart of Greater Cleveland

95 years ago Cleveland Metroparks founder William Stinchcomb had a vision of conserving Big Creek's green corridor north of its current terminus at Brookpark Road. The Big Creek Greenway and Trail Plan, completed in 2009, does just that! Now, as a major first step toward this goal, FOBC and West Creek Conservancy (formerly West Creek Preservation Committee), an urban land conservancy, have protected a crucial 3-acre natural area noted in the plan along a stretch of Big Creek in the City of Brooklyn.
Please support our effort to continue conservation of near-by properties.
Opportunities to acquire land are rare and short-lived. What's not short-lived is the contribution these acquisitions will make towards the preservation of their natural features, their investment in our region, and their enjoyment by future generations.
Please consider a tax-deductible donation today!
Thank you to all our contributors!